You can and you should watch football game together with your children in comfort!

The A106 sector in the VIP sector is family assigned sector.
Have you been longing for going to the football game, but you don't know who is going to babysit your child? Is it difficult for your child to sit still for 90 minutes? It's not a problem. Our animator will make this evening special not only for you, but also for your child.
What is this room like and what will your children be busy with during the game?
The floor of the room is covered with soft carpeting; it is equipped with air conditioning system and noise insulation: at any season, your children can run and jump as much as they want. The humming noise of the stadium and changeable weather of Sochi will remain out there, behind the panoramic window of this room, located on a separate floor.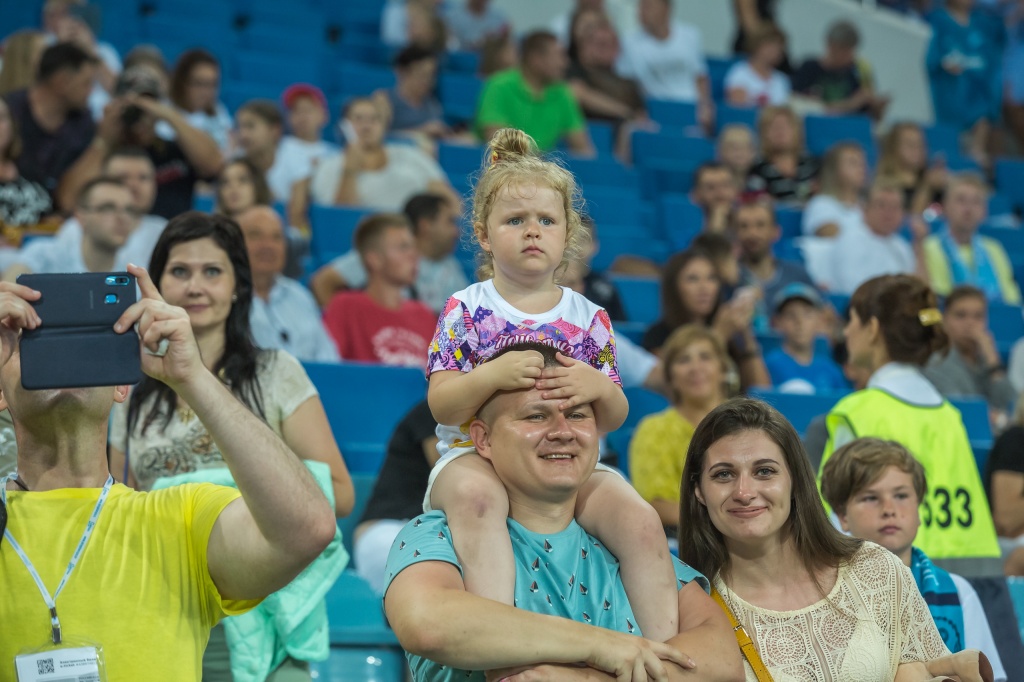 The advantages you get:
- The child is under the care during the match you have an opportunity to leave him/her and go to watch football game;
- Separate entrance without any queues (VIP entrance);
- Armchairs of enhanced comfort;
- Separate food sale points;
- Special sale points for fan merchandise;
- Every football game the playroom is visited by our special guest the symbol of the club - Snow leopard, Barsik;
- Prizes and gifts from partners / sponsors of the club;
- Enough space for your children on a separate floor;
- Cartoons on TVs;
- Coloring books and games;
- You watch the match; you chat with your friends on the grandstands, discuss some business issues;


The disadvantages:
There are no any!
In order to get into the "Family Sector", you just need to buy VIP-comfort category tickets (A104, A105, A106).
Enjoy the game and enjoy the victory of the team together with you!