The fan movement of the football club Sochi was set up immediately after introduction of the football team in the city - in July 2018.
Our active fan sector went through a difficult season in Football National League (FNL) together with the football team; we welcomed the football games winners at the airport right after the official entry of our team into the Russian Premier League (RPL); and we never ceased believing in the team despite the difficult start of the season.
Fans also take an active part in club promotions and club charity events.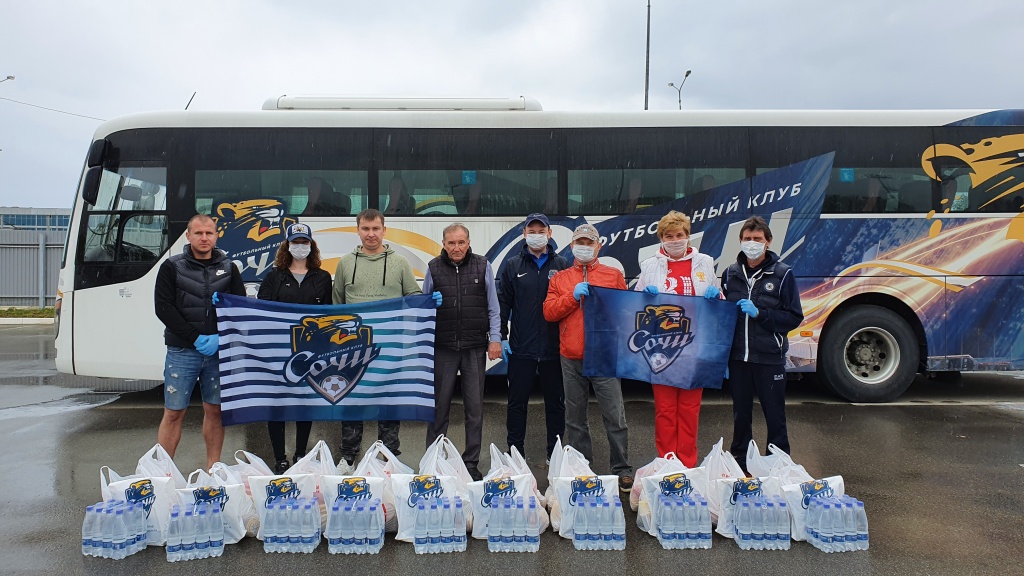 If you support our city and our football, we are waiting for you in our sector in the grandstands of the Fisht stadium! Our team has just started its history, and you can take part in its history at its very beginning! Together we can do much more for our team!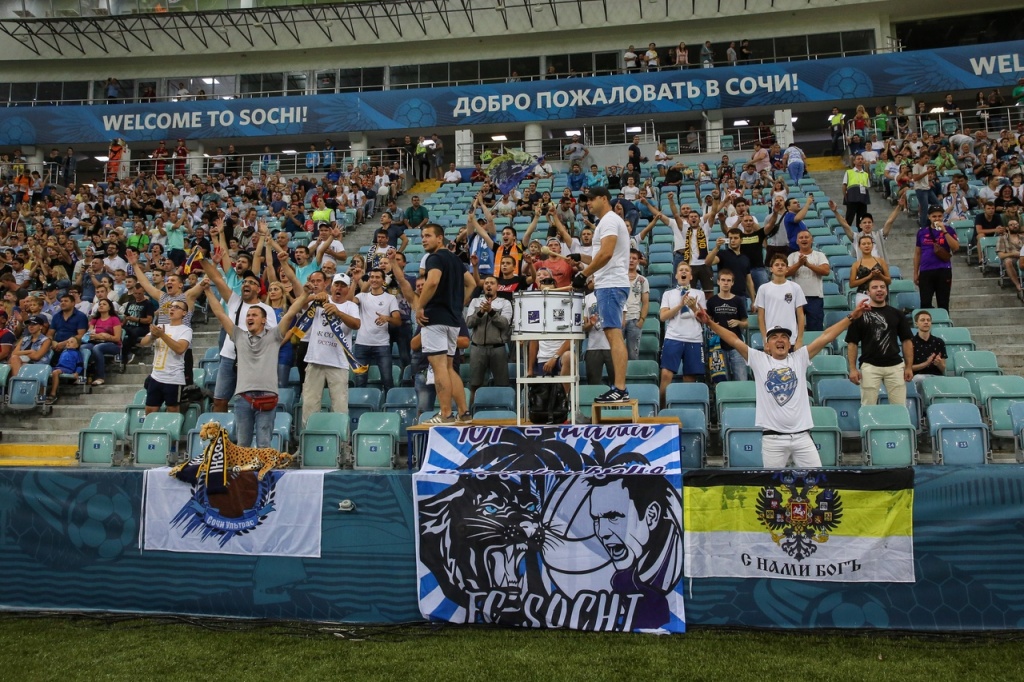 If you cannot sit still during the football matches of our club, if you want to be active fan, if you love sports, if you want to support massively our "snow leopards" during home games and away games - just join us!
The team needs you! We are waiting for you in the fan sector!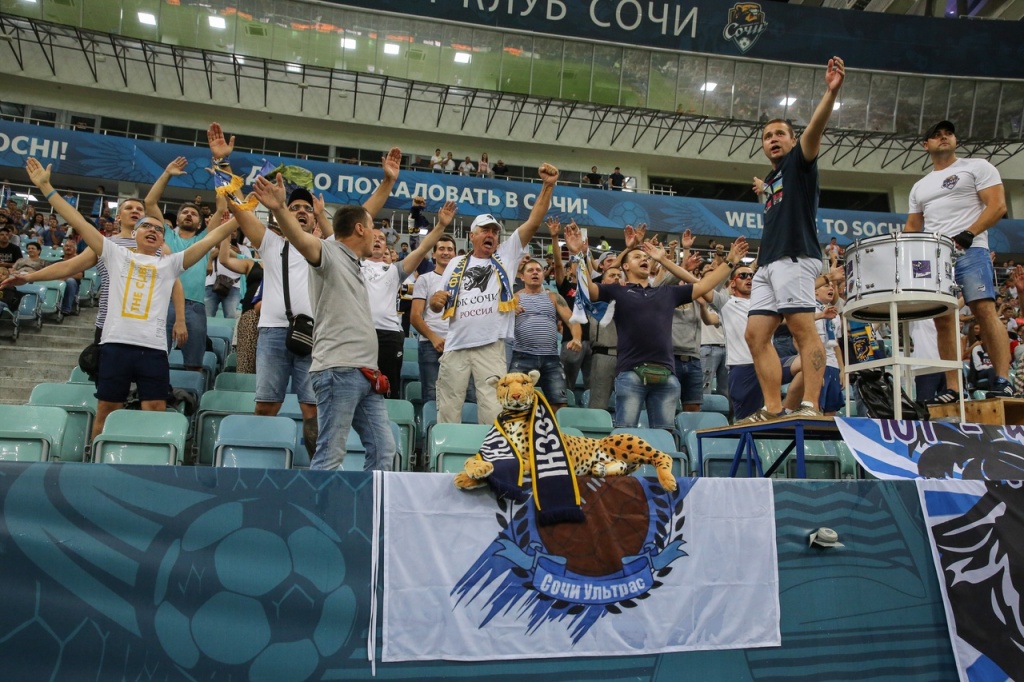 The Russian Premier League in the "12 player" competition revealed the best club supporters of #Tinkoff RPL. Last season they were the fans of our club!
Before the match with Spartak, our fans were presented with a memorable cup and a cash prize to pay for materials for the creation of visual support tools from RPL's legal partner, the European Legal Service Group. Congratulations to our fans and we wish you never stop at what you have achieved! We are believe that in the future the fan culture in our city will become even more strong, and there will be more fans!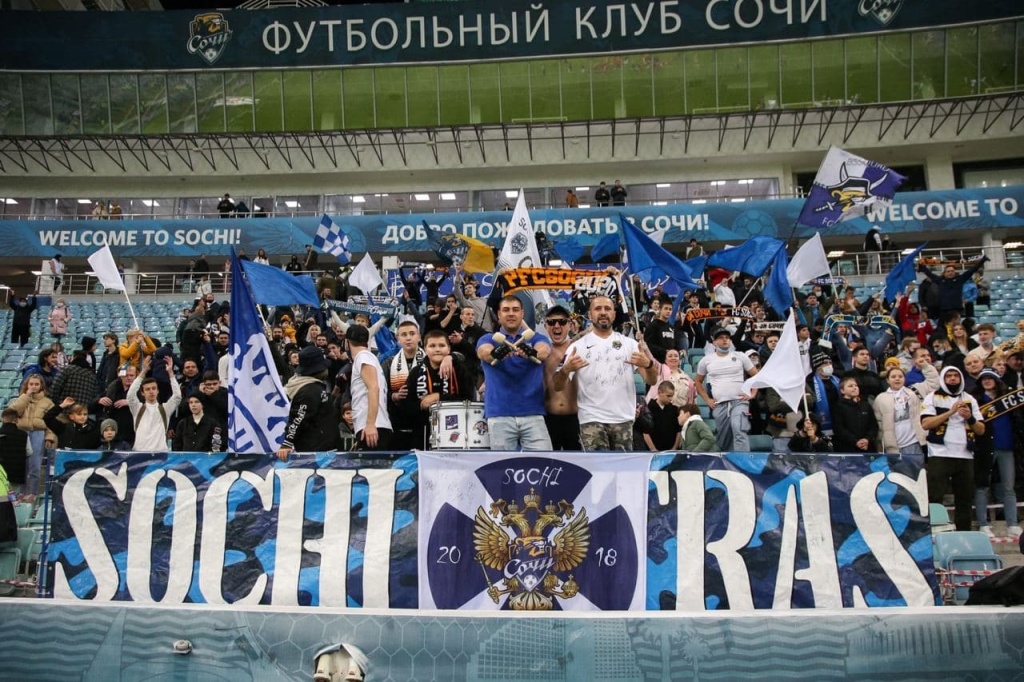 In case you have questions about joining to the fan sector, please contact: +79298397006, Vyacheslav Eremin - fans relations specialist